Don't you just love getting surprises in the mail? Getting to try out fun new products  and report it all back to you guys is one of my favorite parts of this blogging gig' 😉
So when my friends at BabbleBoxx asked if I'd be interested in receiving some fitness-related goodies– I was all in.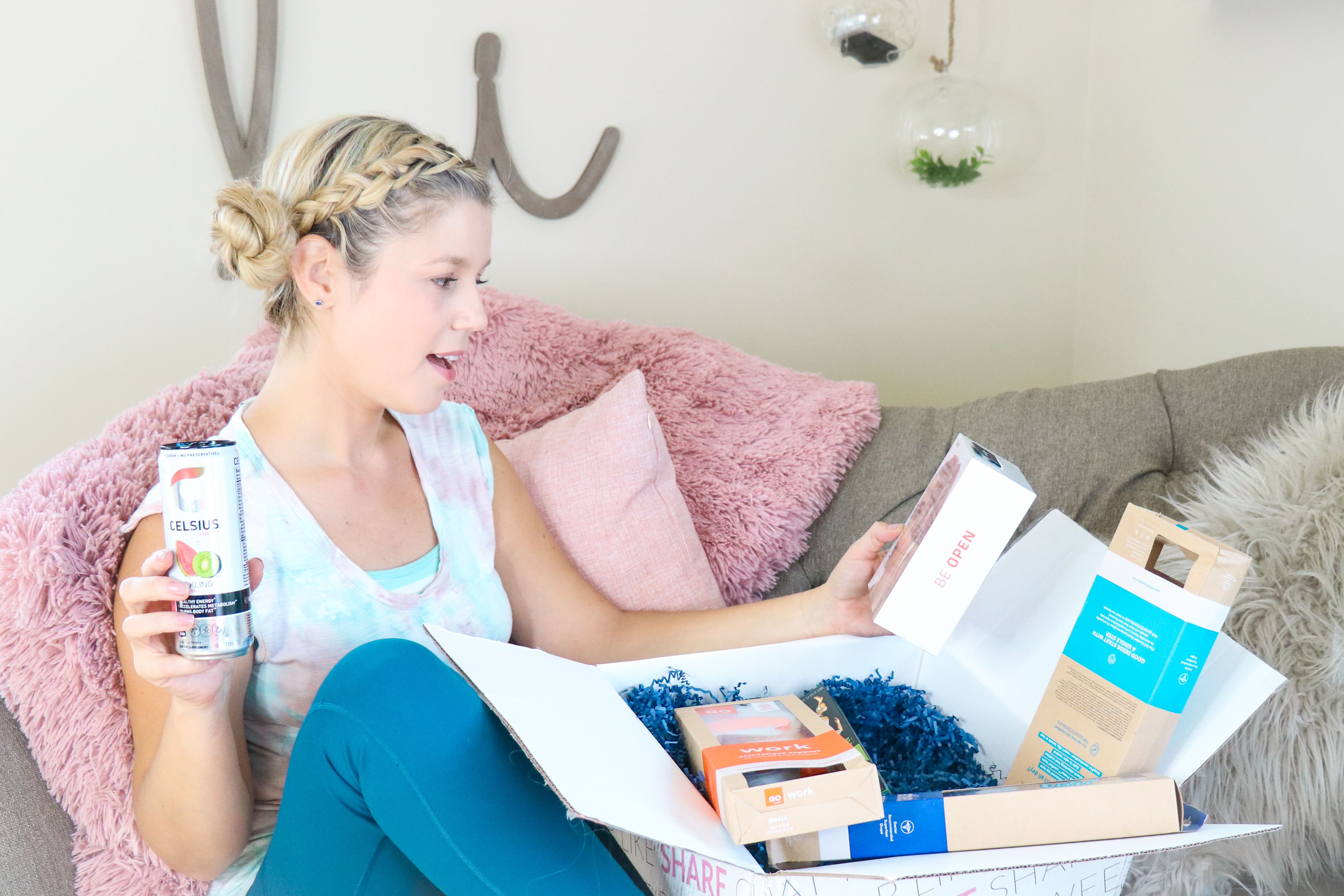 As I mentioned in my previous post, September is kind of my new year. With the kids back at school it always feels like a fresh page and I am by far my most focused on my goals– both professionally and personally. And while admittedly my fitness journey does have its peaks and valleys, becoming a healthier version of myself is always a goal.
I was stoked to see what was inside this box of surprises and am even more stoked to share them with you today– because you guys, they have me pumped!!
---
---
Tiger Balm: Active Muscle Spray
With athletes in the house, this one is one I am super excited to continue to use throughout our busy sports season(s). My now teen plays basketball (like every day of his life since 8 years old) and my daughter who is currently working on her back handspring, tumbles at her cheer gym multiple days of the week– suffice it to say, muscle aches are all too common here.
Tiger Balm Active Muscle spray offers relief for those muscle aches as well as sprains and strains– and the best part is because it is a spray it is easy to apply– even in those hard to reach places.
You can learn more about Tiger Balm Active Muscle Spray here
---
AfterShokz: Trekz Air
Like most, music always motivates my workout. I especially love my cardio– walking, jogging, treadmill, elliptical– you name it. If I can zone out and get lost in some energizing music– I am one happy girl.
I tested out these Aftershokz Trekz Air ear headphones the other day when I was out walking, taking advantage of the crisp fall morning (fall mornings are the best, right?!?). These ear headphones not only have great sound but they are SUPER, crazy light.  They're made with a a titanium bone conduction technology and they fit like a dream. 
You can learn more about them here. 
| Get $55 OFF when using Discount Code: BABBLE  Promotion ends November 1, 2018. |
---
GO Comfort Insoles
Whether working out or just running around like crazy with the kiddos– comfy shoes are always KEY!   
Go Comfort Insoles have 3 different products: Comfort Insole, Work Insole, Athletic Insole
I tried out the work insoles on one of those days that was so busy, I truly didn't sit down until the day was done.
After a full day (say 12 hours or so?) not only did the insole's arch and heel support leave my feet feeling comfortable–– my back was not killing me as it so often does (you may remember I did some damage a few years back after a clumsy fall in the house). I'm definitely going to give these a try when I'm in NYC later this month because there is nothing like hoofing it around in NYC and the GoComfort work insoles are made for walking on hard surfaces like the ones that pave the concrete jungle of New York.
I added the athletic insoles to my workout sneakers. In addition to the lower back support the work insoles, the workout insoles also feature  max shock absorption so they are perfect for cardio and gym days.
You can learn more about GoComfort Insoles here
| Use codeGOcomfortBB20 for 20% off + Free Shipping — Valid until 12/31/18 |

---
CELIUS Original Line: Sparkling Kiwi Guava

This yummy, refreshing drink is not only yummy and refreshing– it helps you burn calories!!  I feel like my metabolism is on the sluggish side (especially so with every birthday that passes 😉 ) 
CELSIUS: Your Ultimate Fitness Partner®, has a line of sparkling beverages that boost your metabolism and when paired with physical activity it can help increase your calorie burn!!! I don't know about you, but idea of burning additional calories kinda makes me want to work out even more! 
You can learn more about this delish drink here.
---
Which one of these products would you want to try first?
This post is sponsored by BabbleBoxx.com.